op de Hoorneboeg
Het programma
Onze yogaweekenden starten altijd op vrijdagmiddag rond 17:00 uur met een korte introductie. Aansluitend volgt het diner in de stijlvolle woonkamer met haardkachel en grote ramen uitkijkend op de tuin en het bos. Na het diner volgt een meer uitgebreide kennismaking met de groep en een eerste yogales. Op zaterdag starten we met een meer dynamische yogales gevolgd door een uitgebreide brunch. Ook hierna is er weer voldoende me-time om zelf in te vullen, je kunt bijvoorbeeld lekker de natuur in gaan of gebruik maken van de sauna of een massage ondergaan. In de middag is er nog een healthy snack en een meer verstilde yogales, gevolgd door het diner. Op zondag hebben we weer een heerlijke yogales en een lekkere brunch. Daarna heb je nog ruim tijd voor een wandeling, massage of op een andere manier ontspannen. We eindigen met een laatste meditatie 's middags en een afsluitende ronde.
Let op: Alle lessen worden in het Nederlands of Engels gegeven afhankelijk van de teacher en deelnemers. Alle teachers spreken Nederlands, dus vragen kun je altijd in het Nederlands stellen. Globaal is het programma als hierboven maar dit kan een beetje afwijken per weekend.
Yogaweekend met Jasmijn: Total Stress Release
Jasmijn Koelink is yogadocent, ademcoach en sociaal psychologe. Haar lesstijl kenmerkt zich door de uitgesproken aandacht op adem en lichaamsbewustzijn.
Tijdens dit weekend kom je letterlijk op adem, aangezien bewuste ademhaling één van de meest krachtige -en bewezen- manieren is om stress te verminderen. En één op de drie mensen heeft – in meer of mindere mate – stress-symptomen zoals ernstige vermoeidheid, gespannenheid of nervositeit. Jasmijn begeleidt je door verschillende ademhalingsoefeningen om je adem te vertragen, verlengen of reguleren. Waardoor je je direct beter voelt.
Ervaar zelf de kracht van je adem en yoga tijdens dit ontspannende weekend. Alle sessies zijn adem georiënteerd, diepgaand en ontspannend tegelijkertijd. In de combinatie van toegankelijke Vinyasa en Yin Yoga, ademhalingsoefeningen en meditatie leer je concrete tools om stress te herkennen in je lichaam en te verminderen. Hierdoor grijp je in voordat het de overhand neemt. Deze technieken kun je direct toepassen in je dagelijks leven.
Dit weekend is geschikt voor zowel beginners en gevorderden, want Jasmijn integreert verschillende opties en individuele begeleiding in haar lesstijl. Naast de sessies is er voldoende ruimte om te lezen, te genieten van de omgeving, een wandeling over de hei of te rusten.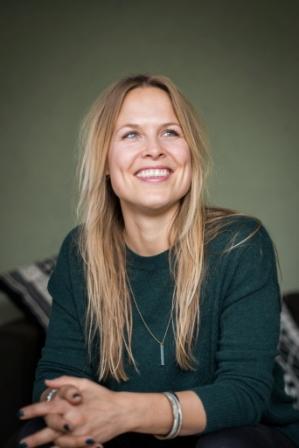 Je kunt je inschrijven via de website van Happy Soul Travel. Daar vind je ook meer informatie over o.a. prijzen en kamertypen.